Published: Thursday, November 14, 2019 05:22 PM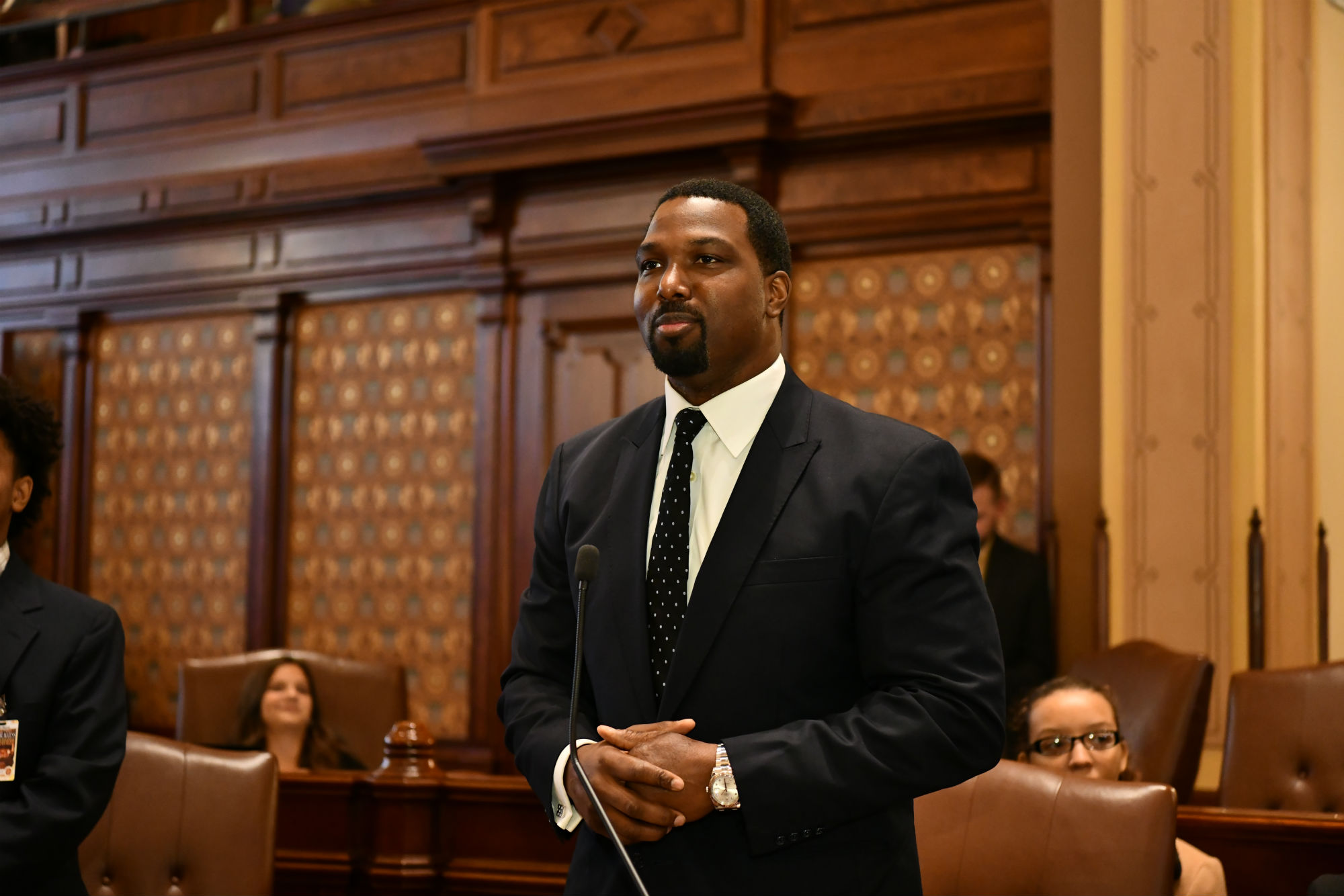 SPRINGFIELD – Minority owned businesses looking to participate in the Rebuild Illinois construction plan could soon find it easier to meet Business Enterprise Program (BEP) requirements under a proposal sponsored by Senator Napoleon Harris, III. (D-Harvey).
"Minority businesses have struggled from excessive bureaucracy, and it has forced them to miss out on state contracts," Harris said. "This measure streamlines the BEP certification process to allow for more participation in the Rebuild Illinois program."
The Department of Management Services (CMS) would be required to automatically certify companies as BEP companies if they are registered with the city of Chicago, Cook County or any other jurisdictions with equal or greater requirements for certification when compared to the BEP requirements.
The department would also need to create a model disparity study to be used by units of local government to examine their total number of minority owned companies and find ways to increase those numbers.
Senate Bill 177 also makes changes to the Illinois Apprenticeship Initiative by requiring contractors to utilize apprentices from the Illinois Pre-Apprenticeship Program on capital projects. Furthermore, it allows contractors to receive bid credits for utilizing apprentices from the Illinois Works Program.
"Putting our local labor force to work through this significant state investment is one of the goals of the Rebuild Illinois plan, and that's why it's important to tap into the Illinois Apprenticeship Initiative," Harris said.
Under the measure, participants of the Illinois Works Pre-Apprenticeship Program would receive a stipend or compensation while in the program.
Category: Press Releases