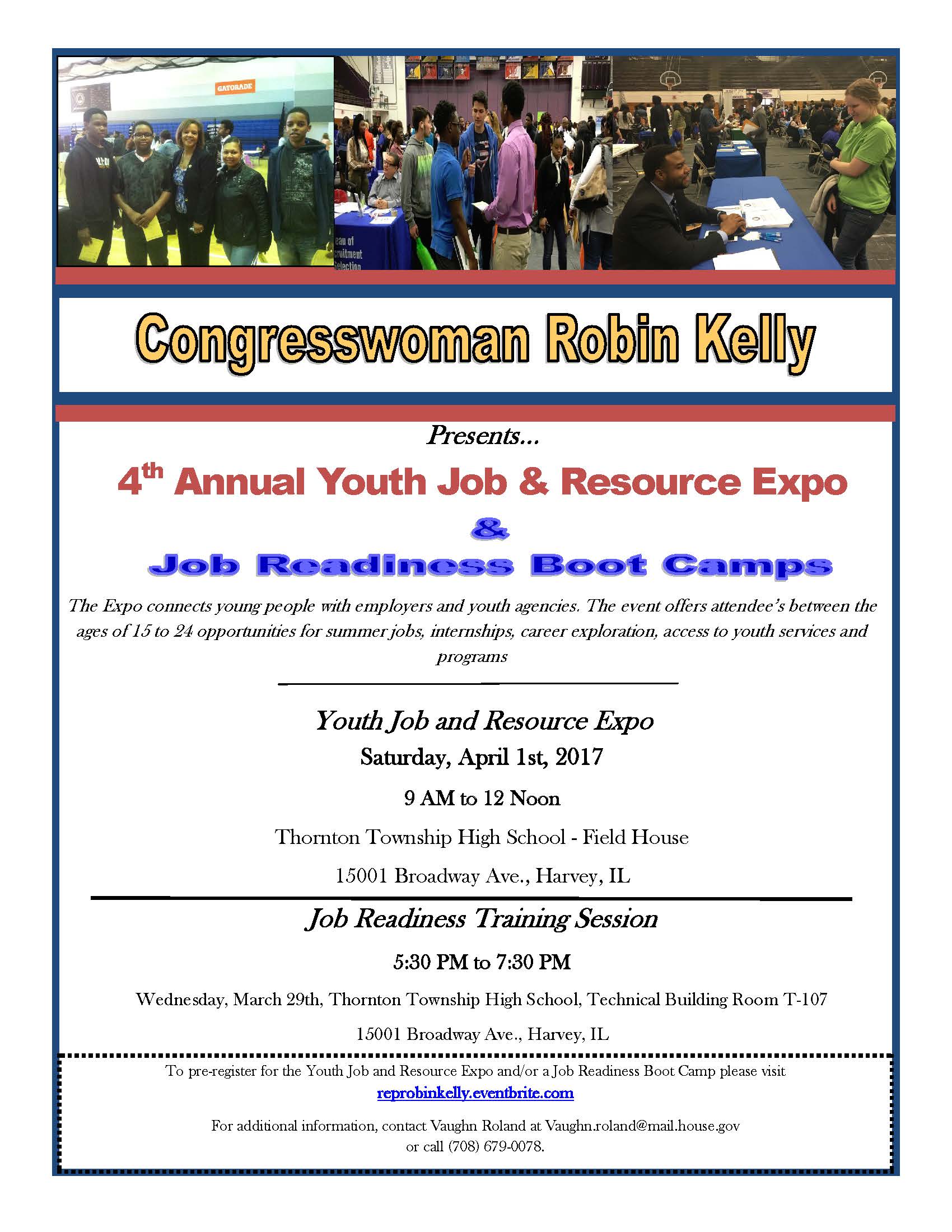 Congresswoman Robin Kelly will host a Youth Job and Resource Expo for young men and women between the ages of 15 and 24 on Saturday, April 1, from 9 a.m. to noon, in the Field House of Thornton Township High School, 15001 Broadway Ave., Harvey.
More than 50 companies and agencies will be accepting applications for available jobs, summer internships and apprenticeships. Participating employers and agencies include Nike, Walgreens, Chase Bank ComEd, Illinois Department of Transportation and Chicago Cook Workforce Partnership.

To help young people prepare for the hiring event and interviews, Rep. Kelly will sponsor a Job Readiness Boot Camp on Wednesday, March 29, from 5:30 to 7:30 p.m., in Room T107, located inside the Technical Building of Thornton Township High School, in Harvey.
To pre-register, visit reprobinkelly.eventbrite.com. For more information, call (708) 679-0078, or visit robinkelly.house.gov.