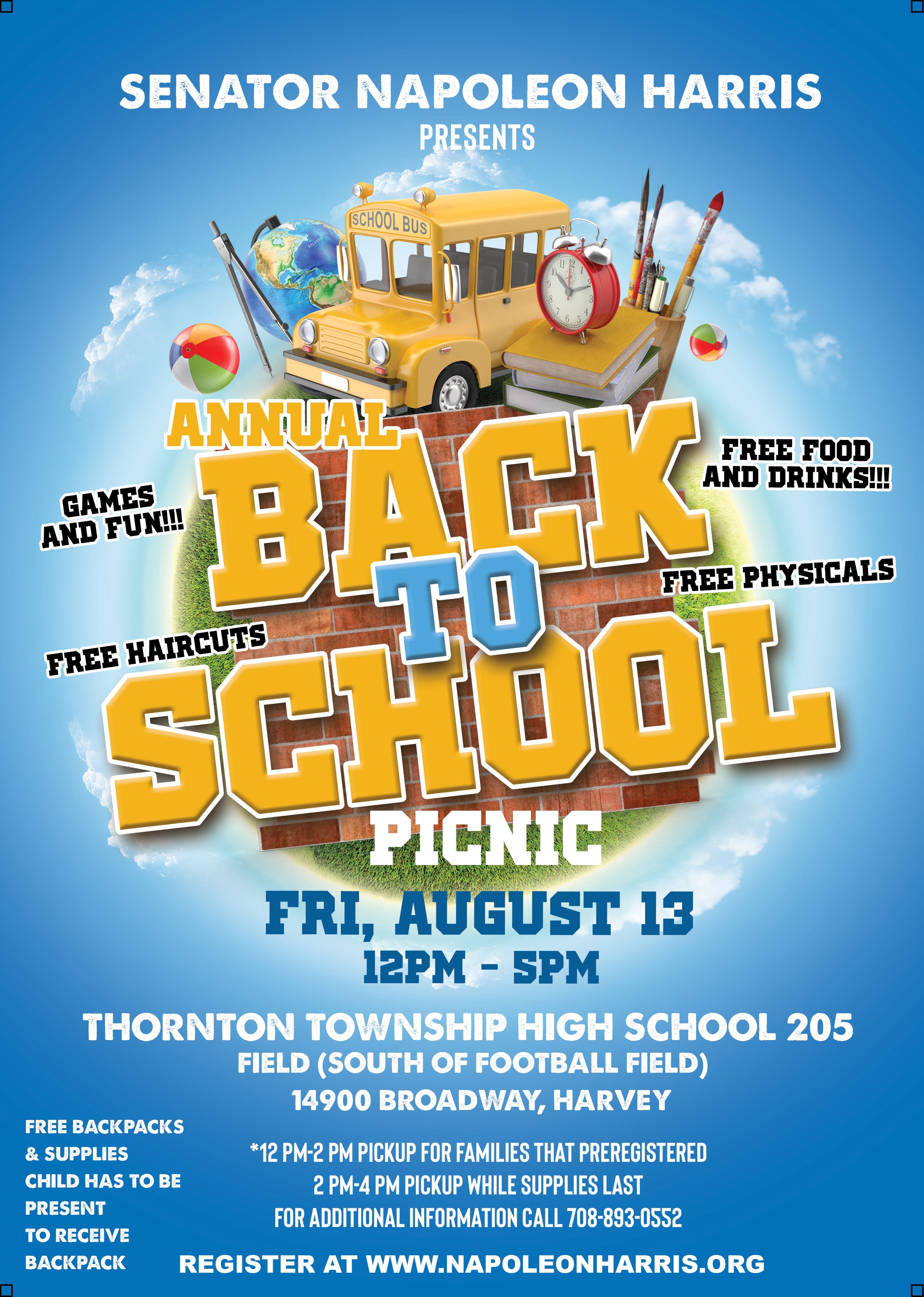 Join Senator Napoleon Harris, III on Friday, Aug. 13, from noon – 5 p.m. for the Annual Back to School Picnic at Thornton Township High School, 205 Field (south of football field), located at 14900 Broadway in Harvey.
At the Back to School Picnic, backpacks and school supplies will be given away. In addition, kids will be able to play on inflatables, play games, get haircuts, and get sports physicals.
Senator Harris encourages all the families in the 15th District to come out to have a fun day for people of all ages. To register for the event, go to www.napoleonharris.org or call 708-893-0552.