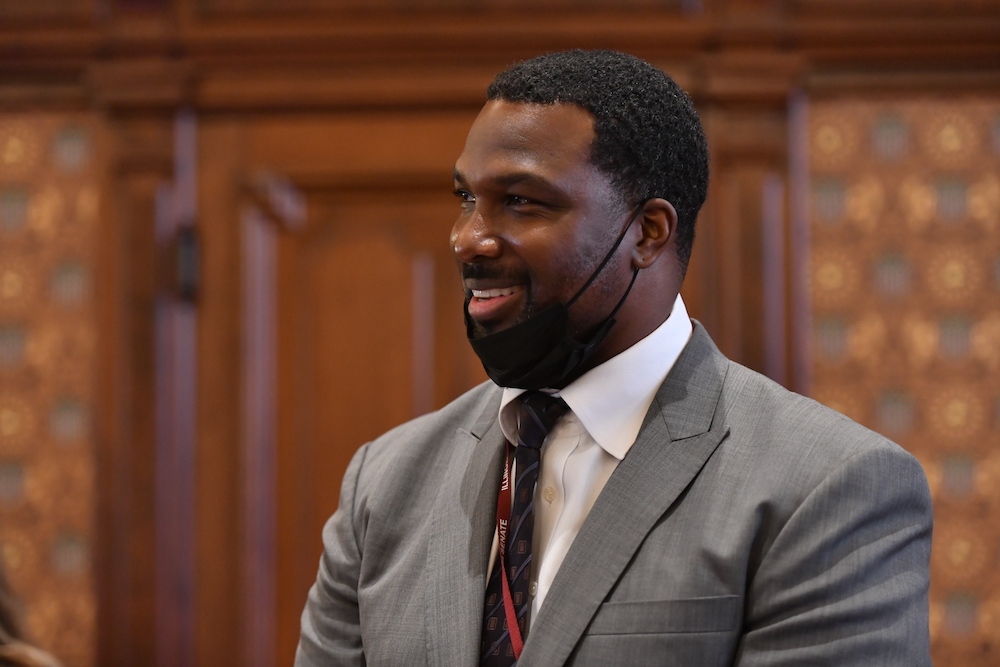 HARVEY – State Senator Napoleon Harris is leading a measure to require insurance companies to submit diversity reports.
"Small businesses should have the support they need to accurately reflect the diversity of the state," said Harris (D-Harvey). "There are many veteran-, minority-, and women-owned businesses throughout Illinois and we must ensure they are fairly and accurately represented."
Senate Bill 2381 requires licensed or accredited insurance companies within the state to submit a diversity program report annually. This report would provide insight to how many companies accept or recognize minority-owned, women-owned, or veteran-owned businesses. The diversity report would help determine ways to improve and better serve various groups of businesses.
"As someone with experience in the insurance industry, I know how necessary it is to prop up small and diverse businesses with the resources needed to thrive in this economy and dismantle disparities," said Harris. "I am committed to making an effort to support the research to do just that."
Senate Bill 2381 passed the Senate Insurance Committee last Wednesday and will head to the floor for further deliberation.