Published: Monday, March 16, 2015 02:57 PM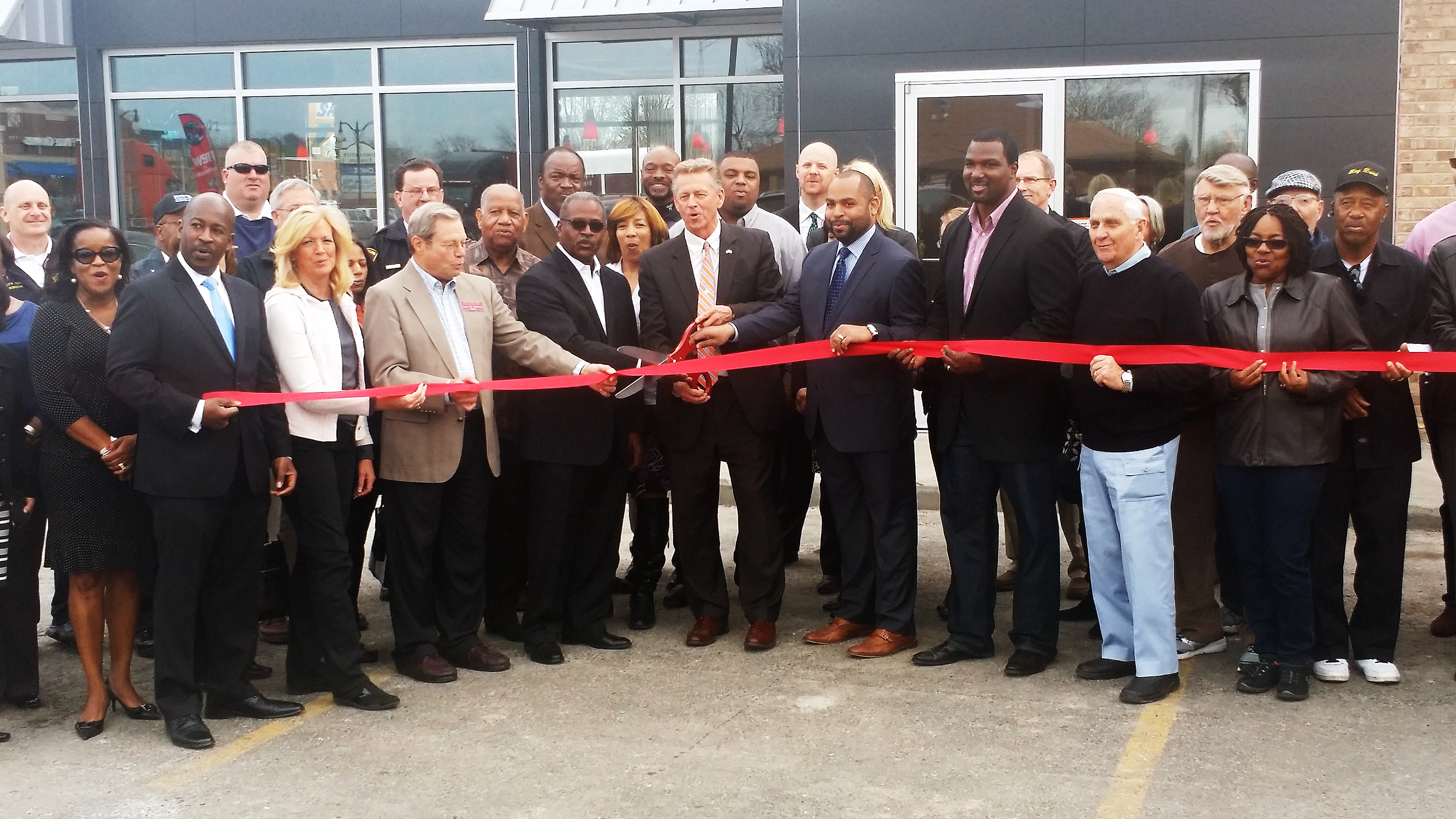 On Monday, March 16 Senator Harris, along with many others, joined in welcoming the new South Holland Burger King restaurant at a ribbon-cutting ceremony. Those who assisted in the ceremony include South Holland Mayor Don De Graff, business owner Barrington Rutherford, Director of Economic Development John Watson, Village of South Holland trustees and Bonita Parker with ComEd.
"Anytime a new business opens in our community, it is a great thing. Business brings new jobs and opportunities that will continue to help our community prosper," Harris said.
The new restaurant is located at 359 E. 162nd Street, South Holland, IL.
Category: News