Published: Friday, December 11, 2020 04:06 PM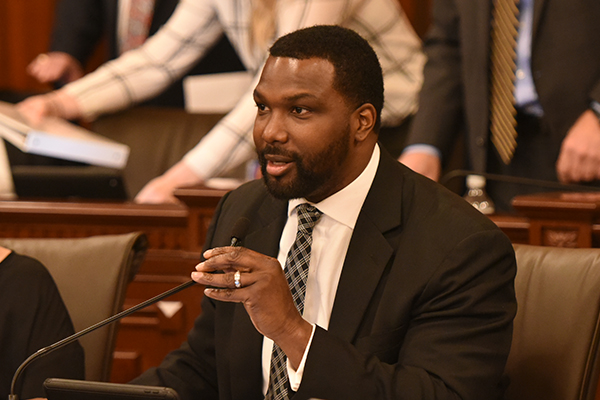 SPRINGFIELD – State Senator Napoleon Harris, III (D-Harvey) lead this year's final Special Committee on Pension Investments, which focused on the significance of reaching diversity goals for pension investment managers with Illinois pension fund representatives.
"One of our state's main goals is achieving diversity and inclusion in all industries to ensure social equity for Illinois residents and businesses," Harris said. "Organizations need to hire diverse individuals. Simply showing reports on their progress — with bare minimum results — isn't enough. We will continue to have these meetings until we see a diverse group of people employed in all sectors."
The Emerging Manager Program offers opportunities to newer, smaller and diverse investment management firms to help grow the state's common retirement fund.
Under Illinois law, public employee pension systems must set and work toward diversity goals, as well as increase access to state contracts for investment management firms, brokerages and other vendors owned by minorities, women or people with disabilities.
Since 2004, the Senate has held annual hearings to receive updates from the pension systems on their progress in meeting these goals and to discuss ways in which the state can continue to break down barriers for emerging investment managers and other financial professionals.
Category: Press Releases