Published: Wednesday, January 13, 2021 06:01 PM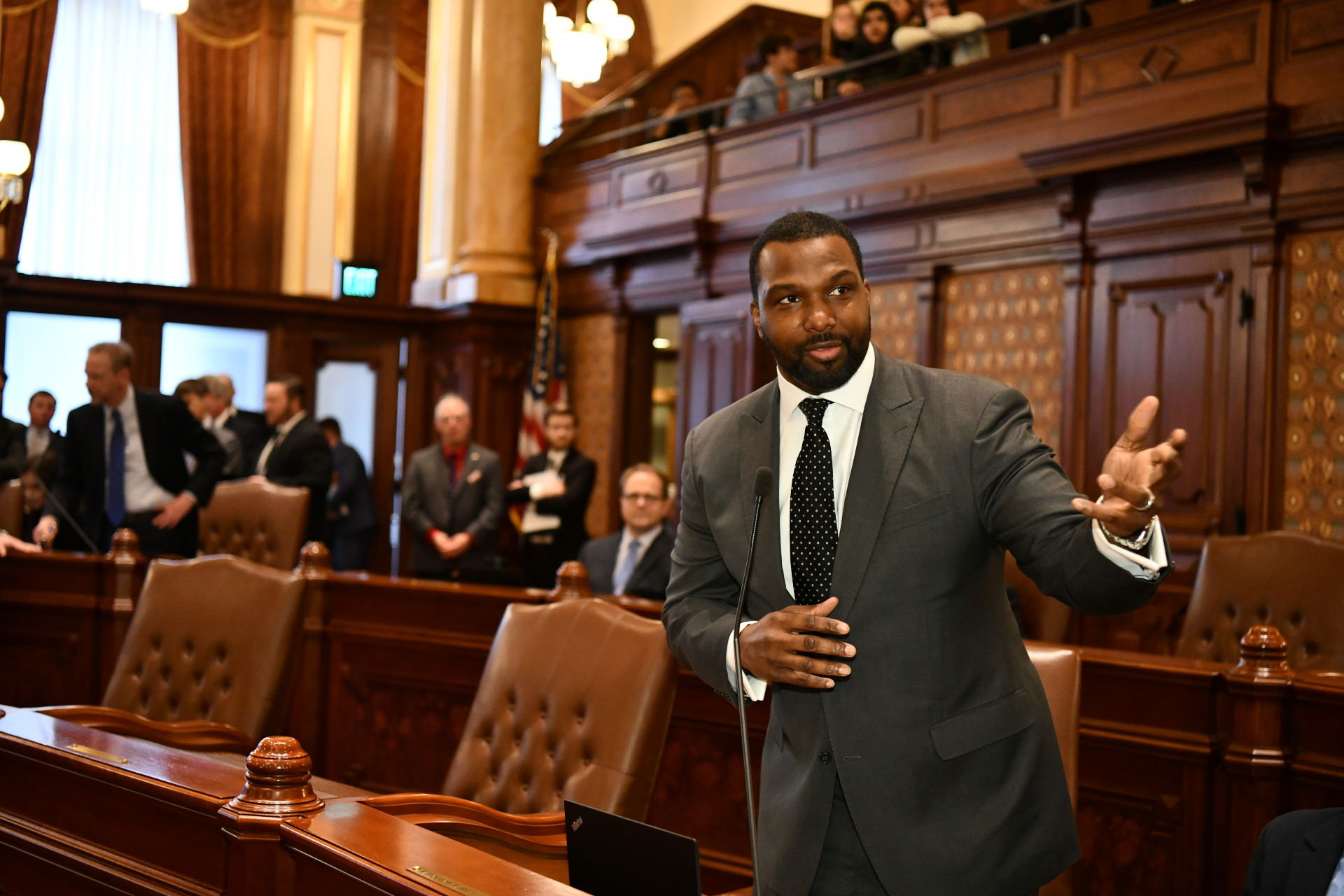 SPRINGFIELD – As systemic racism continues to be a barrier to economic advancement for people of color in Illinois and across the country, State Senator Napoleon Harris III (D-Harvey) is backing legislation that moves the Illinois economy forward by ensuring economic access, equity and opportunity for all.
"For far too long, Black people haven't had access to the same opportunities to start careers and grow their businesses as a result of systemic racism," Harris said. "In order to eliminate those barriers, we had to build new policies from the ground up."
In order to eliminate historical economic disparities, the Senate passed a series of bills that addresses the third pillar of the Illinois Legislative Black Caucus' anti-racism agenda—economic access, equity and opportunity—which is made up of nine parts:
Banking and investment

Economic mobility

Small business and entrepreneurship

Procurement and the Business Enterprise Program

Industry specific equity

Environmental equity

Housing, land use and gentrification

Pay equity and worker's rights

Capital investments
In order to provide Black businesses the capital to they need to succeed, the series of bills establishes a program under the state treasurer's office that allows up to $10 million in state funds each year to be used for small business and consumer loans to borrowers in communities of color and low-income communities who would otherwise not qualify.
To increase Black contractors' presence in state projects, the legislation package also increases Business Enterprise Program goals for state contracts for minorities, women and people with disabilities. Descendants of American slavery will also have a better chance of being awarded state contracts, and a Commission on Equity and Inclusion will be created to address inequities in procurement practices at state agencies and universities.
"The economic disparities we see in Black communities are largely caused by inequities in generational wealth and access to capital," Harris said. "Providing Black businesses better funding and access to state contracts will play a critical role in creating a more equitable business environment in Illinois."
Category: Press Releases