Published: Friday, April 23, 2021 04:12 PM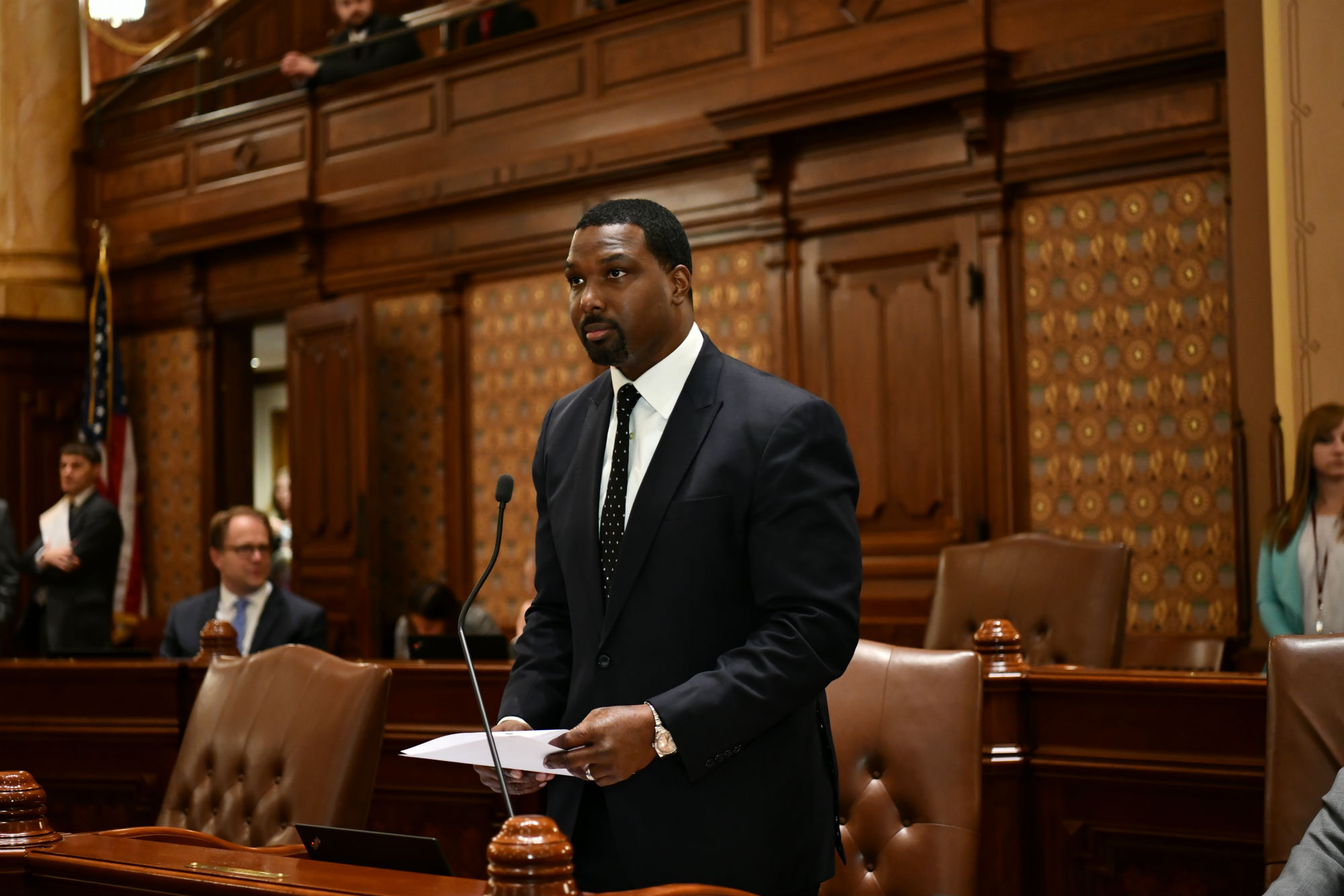 SPRINGFIELD– In order to increase diversity and inclusion in the railroad industry, State Senator Napoleon Harris III (D-Harvey) is pushing Amtrak to submit procurement goals for female-owned, minority-owned, veteran-owned and small business enterprises.
"In order to ensure that our small and minority businesses are getting a fair opportunity to participate in transportation contracts, we must urge all our railroad companies to set goals to increase diversity," Harris said. "Illinois is a diverse state, and all industries should promote equity and inclusion for all business that want to participate in public contracts."
Currently, the Railroad Supplier Diversity Act allows each Class I railroad company to submit an annual report containing procurement goals and actual spending for female-owned, minority-owned, veteran-owned and small business enterprises to the Illinois Commerce Commission.
Senate Bill 2424 would add the National Railroad Passenger Corporation (Amtrak) to the list.
There are currently seven Class I railroads: BNSF Railway, CN, Canadian Pacific, CSX Transportation, Kansas City Southern, Norfolk Southern, and Union Pacific. Canadian National Railway and Canadian Pacific Railway are also considered Class I due to their significant trackage in the United States.
"Every business in Illinois should care about increasing diversity – especially businesses like railroads that benefit from major government investments," Harris said. "I hope this legislation will increase revenue and resources for these small and minority businesses, but if we don't see progress, I'm prepared to increase requirements further."
The report requirements include information on outreach and expansion plans, points-of-contact for interested vendors, and suggestions for how the commission could ease the vendor identification process. The reports would be required to include as much state-specific data as possible, but some national data could be used to supplement findings.
Senate Bill 2424 was approved by the Senate and now heads to the House for further consideration.
Category: Press Releases