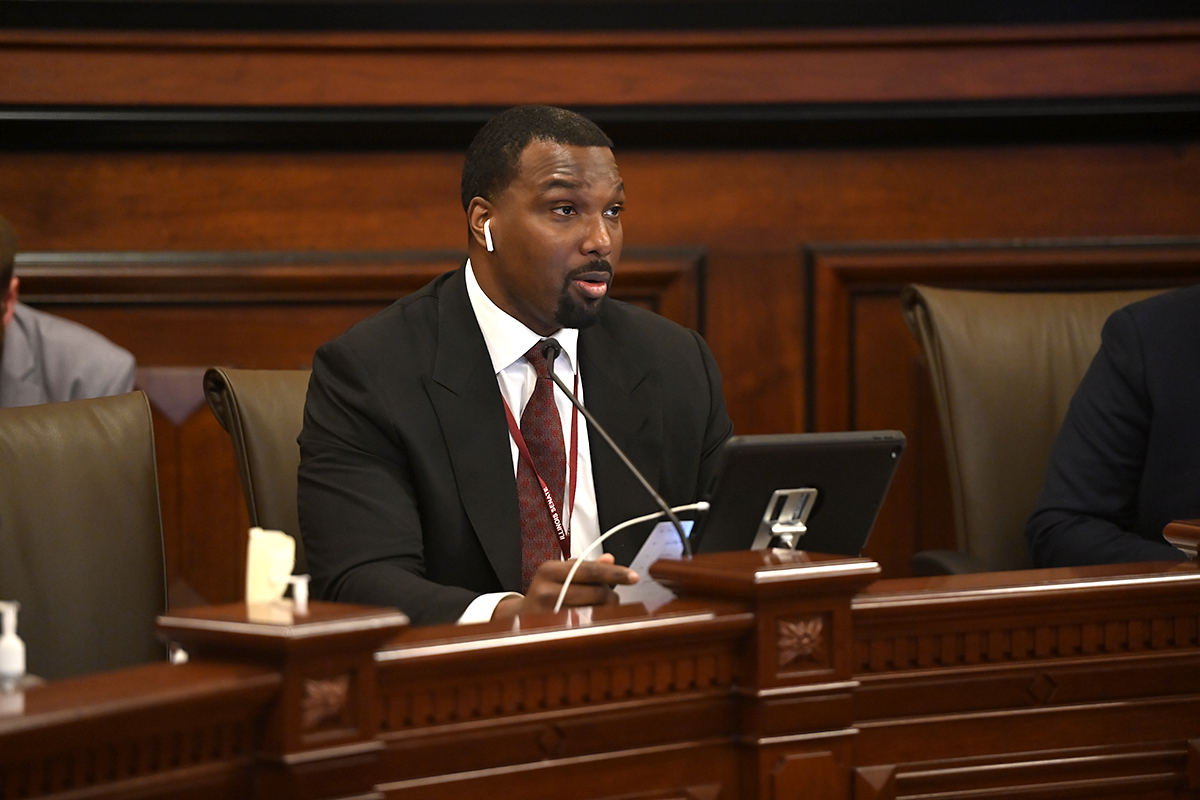 HARVEY – State Senator Napoleon Harris, III is excited to announce that $7.6 million in additional funding will be awarded to local schools to help move toward fair and equitable school systems in Illinois.
"As a father, I want to ensure all of our children have the opportunity to receive an excellent education," said Harris (D-Harvey). "The state's budget serves as an opportunity to outline our priorities as a state, and I am proud to say that we continue to fund our schools properly to help support students and educators throughout our communities."
In 2017, Harris joined the Illinois Senate Democratic Caucus in implementing an evidence-based funding formula —an overhaul of the way the state funds K-12 education. The law made school funding more equitable by calculating the needs of individual school districts and basing its state revenue on those needs. The formula takes into account a district's total enrollment, poverty rate and number of special education or English language learners, among other factors.
"Our schools place our children on a pathway to accomplish their goals," said Harris. "This funding is a step in the right direction. It is important that we continue to look for ways to ensure our families have the resources and support to be successful regardless of their financial status or ZIP code."
Nineteen schools in the 15th Senate District will receive funding support, including:
Prairie-Hills Elementary School District 144 — $1,534,161.82
Bremen Community High School District 228 — $1,531,016.03
Homewood School District 153 — $922,409.57
Midlothian School District 143 — $771,255.66
Dolton School District 149 — $719,985.48
Beecher School District 200-U — $530,241.46
Homewood Flossmoor Community High School District 233 — $394,725.41
Manteno Community Unit School District 5 — $321,250.21
Brookwood District 167 — $148,510.49
South Holland School District 150 — $147,360.05
South Holland School District 151 — $133,737.34
Thornton School District 154 — $126,509.25
Harvey School District 152 — $110,753.62
Thornton Township High School District 205 — $99,254.15
Hazel Crest School District 152½ — $59,850.40
St. George Community Consolidated School District 258 — $22,672.80
Peotone Community Unit School District 207U — $1,160.79
West Harvey-Dixmoor Public School District 147 — $907.72
Ford Heights School District 169 — $377.44
For more information on the Fiscal Year 2024 evidence-based funding distribution, visit the Illinois State Board of Education's website.