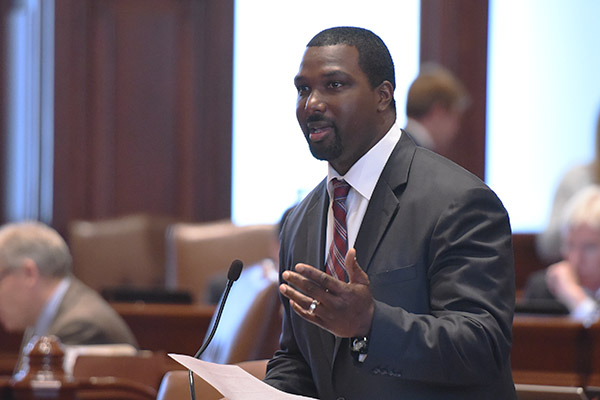 SPRINGFIELD – Senator Napoleon Harris (D-Harvey) recently contacted the U.S. Attorney General after reports in the media raised concerns about violation of basic human and constitutional rights at Homan Square, calling for an investigation of policing practices in Chicago.
Homan Square is a Chicago police warehouse where a number of detainees have reported being mistreated by police.
"Transparency protects our police officers and the people they interact with," Harris said. "When 7,000 people are held by police with few public records, it raises red flags and I feel we have a responsibility to look further into it."
In the letter, Harris sites some of the issues with Homan Square:
"Homan Square does not generate public booking records, which leaves relatives and lawyers without information for their relative's or client's whereabouts. Arrestees held in Homan Square are disproportionately black, making up 85 percent of detentions over 11 years. Detainees have also reported being denied phone calls and being interrogated without their lawyer present."
Harris asked federal authorities to investigate the practices and police procedures, as they have in other places such as Ferguson.