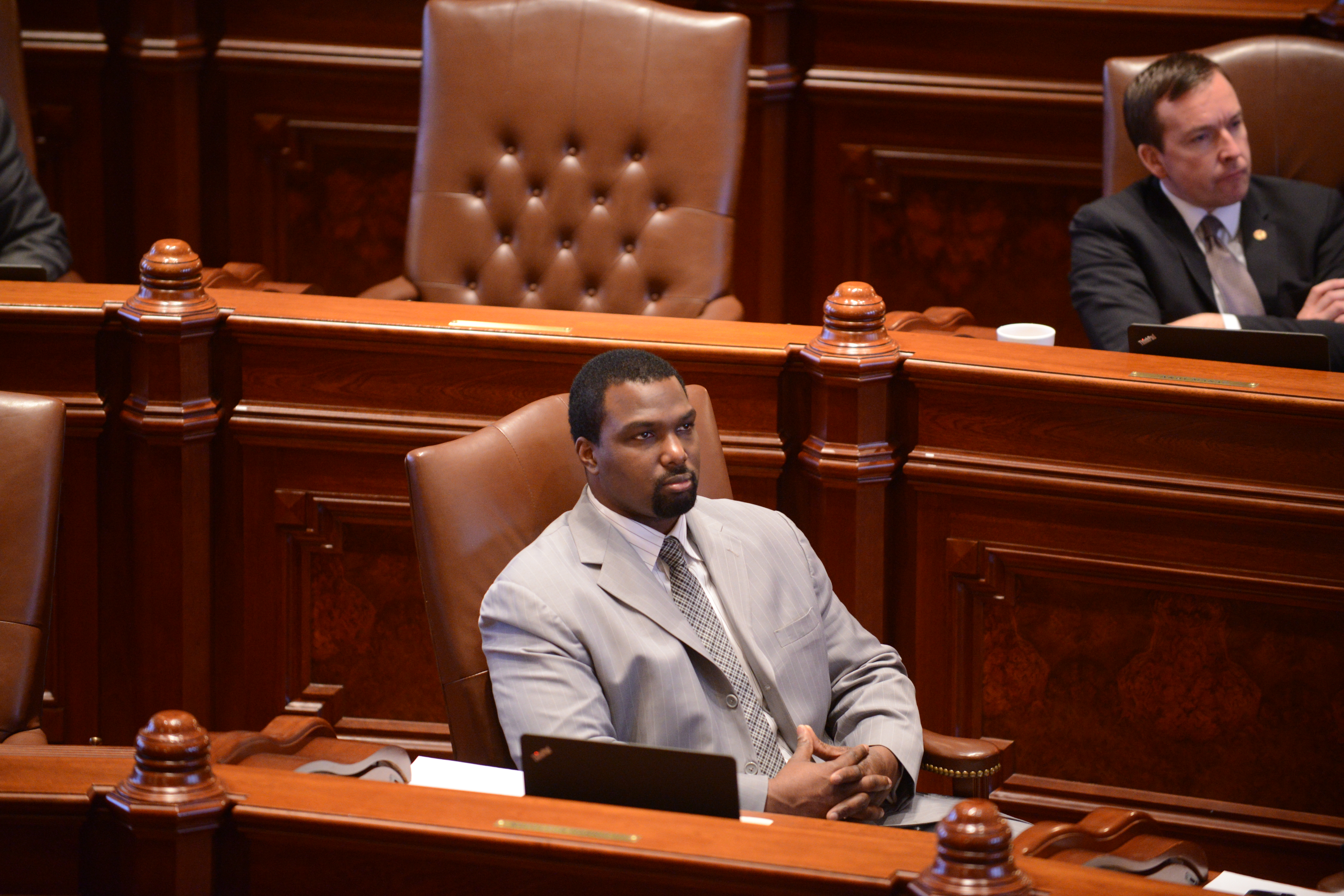 HARVEY – Illinois State Senator Napoleon Harris (D-Harvey) welcomed news that the US. Attorney General will investigate issues of force and accountability within the Chicago Police Department. Harris has urged federal officials to broaden the scope by extending the investigation to the Homan Square detention facility.
Various media outlets have reported these practices as well as one confirmed death within the Homan Facility. Earlier this year CPD confirmed that no cameras or fingerprinting resources are equipped within the facility. CPD has used this facility as "an interrogation site" dating back 15 years.
In October, Senator Harris contacted the U.S. Attorney General after reports in the media raised concerns about violations of basic human and constitutional rights at Homan Square, calling for an investigation of policing practices.
"Transparency protects our police officers and the people they interact with," Harris said. "When 7,000 people are held by police with few public records, it raises red flags and I feel we have a responsibility to look further into it.
"Homan Square does not generate public booking records, which leaves relatives and lawyers without information for their relative's or client's whereabouts. Arrestees held in Homan Square are disproportionately black, making up 85 percent of detentions over 11 years. Detainees have also reported being denied phone calls and being interrogated without their lawyer present."
Harris asked federal authorities to investigate the practices and police procedures, as they have in other places such as Ferguson.
"Given the current climate surrounding the Chicago Police Department's operations and alleged practices of abuse, I find it very difficult to stand idle and allow these "secret operations" to exist within the Homan Square facility," Harris said.
Harris is also requesting that the U.S. Attorney General extend its probe into practices at the Chicago Public School system. Harris adds, "In wake of the Barbara Byrd Bennett scandal, I think it's necessary that the practices within the Chicago Public Schools be investigated. The public's trust in the education of our children should never be compromised or violated."