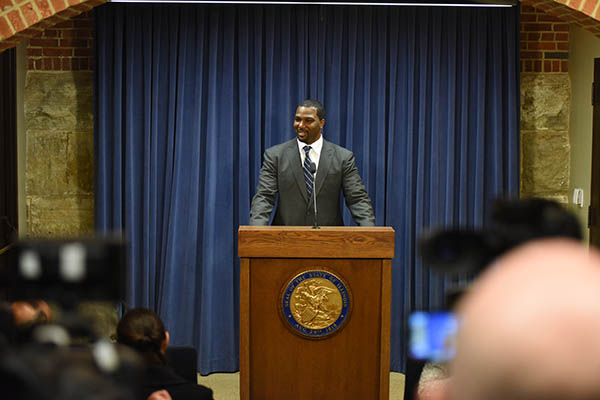 SPRINGFIELD – State Senator Napoleon Harris (D-Harvey) announced Wednesday his intent to file legislation that will allow Illinois citizens to recall elected officials statewide.
"The purpose of this legislation is transparency and accountability," said Harris. "We must hold our elected officials to a higher standard. If people decide they have lost trust in their elected officials, they should have the power to recall them."
With the recent ill handling of the Laquan McDonald case and public outrage toward Chicago Mayor Rahm Emmanuel, Harris said he was disturbed by the way things unfolded.